Back to blogs
Previous
Next
Climate Tech Jobs: 10 Sites to Find Jobs in Climate Tech
How to Find a Software Engineer Job in Climate Change
Where To Find Data Science Jobs in Climate Tech
How to Get a Job at a Digital Marketing Agency in Conservation Tech
Invasive Species: Why Are There No Startups?
Arcadia Science is disrupting science
Colossal Biosciences: Work For A Biotech Pioneer
Arcadia Science is disrupting science
Arcadia Science is a new entrepreneurial biotech startup aiming to disrupt scientific research. It could be the perfect place to be a scientist outside of academia if you've got skills in biochemistry, molecular biology, computational biology or evolutionary biology.
3 min read 02 Mar, 2023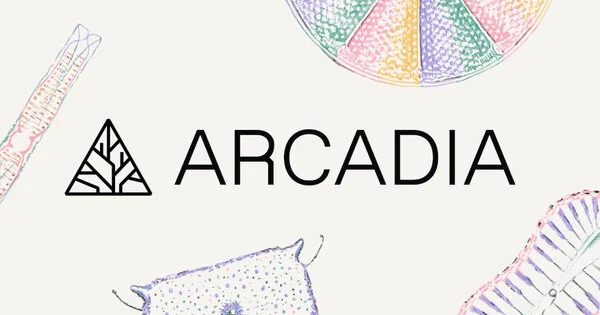 What are the aims of Colossal Biosciences?
Arcadia Science was created with the aim to fund the kid of high risk exploratory science that is constantly rejected by risk averse traditional grant funding sources in academia. Seemay Chou the CEO describes Arcadia as providing new ways to explore the biology of diverse organisms for which relatively few tools and resources exist. Arcadia Science is testing the hypothesis that research on non-model organisms has the potential to be commercially successful.
Who are the founders of Arcadia Science?
Arcadia Science was founded by Seemay Chou, Prachee Avasthi and Jed McCaleb in 2021. Seemay Chou is the CEO and has a BS in Cellular and Molecular Biology from UT Austin and a PhD in Molecular Cell Biology from UC Berkeley. Seemay Chou is an Adjunct Assistant Professor at the University of California San Francisco and is also the CEO of Trove Bio Labs, an offshoot of Arcadia Science that focuses on the use of bugs to transform modern skin therapies.
Prachee Avasthi is the CSO and has a BS in Molecular and Integrative Physiology from the University of Illinois Urbana-Champaign and a PhD in Neuroscience from the University of Utah. Prachee Avasthi is an Associate Professor of Biochemistry and Cell Biology at Geisel School of Medicine at Dartmouth.
Jed McCaleb is a Board member, investor and Advisor to the CEO and is also the founder of the Astera Institute and the Stellar Development Foundation.
How is Arcadia Science funded?
Arcadia Science is a $500 million biotech startup funded by Y Combinator President Sam Altman and Jed McCaleb.
What are the backgrounds of scientists at Arcadia Science?
Arcadia Science employs a large team of scientists from a variety of scientific backgrounds. If you're looking to get a job at Arcadia Science it is interesting to see the educational and career history of some of the scientists that work there. Scientists at Arcadia Science have backgrounds that include:
Arcadia Science blog
Arcadia Science social media