Back to blogs
Previous
Next
Climate Tech Jobs: 10 Sites to Find Jobs in Climate Tech
How to Find a Software Engineer Job in Climate Change
Where To Find Data Science Jobs in Climate Tech
How to Get a Job at a Digital Marketing Agency in Conservation Tech
Invasive Species: Why Are There No Startups?
Arcadia Science is disrupting science
Colossal Biosciences: Work For A Biotech Pioneer
How to Get a Job at a Digital Marketing Agency in Conservation Tech
If you want to work for a digital marketing agency that focuses on conservation tech, this list is for you. We've compiled a list that includes some of the top digital agencies specializing in conservation tech. Working for a conservation digital agency, you get to work with some amazing clients and contribute in a great cause. If these things are important to you – check out our list of digital agencies that focus on environmental solutions that includes Vizzuality, Octophin Digital, Natural Solutions, Natural Apptitude and the UN Biodiversity Lab.
3 min read 02 Mar, 2023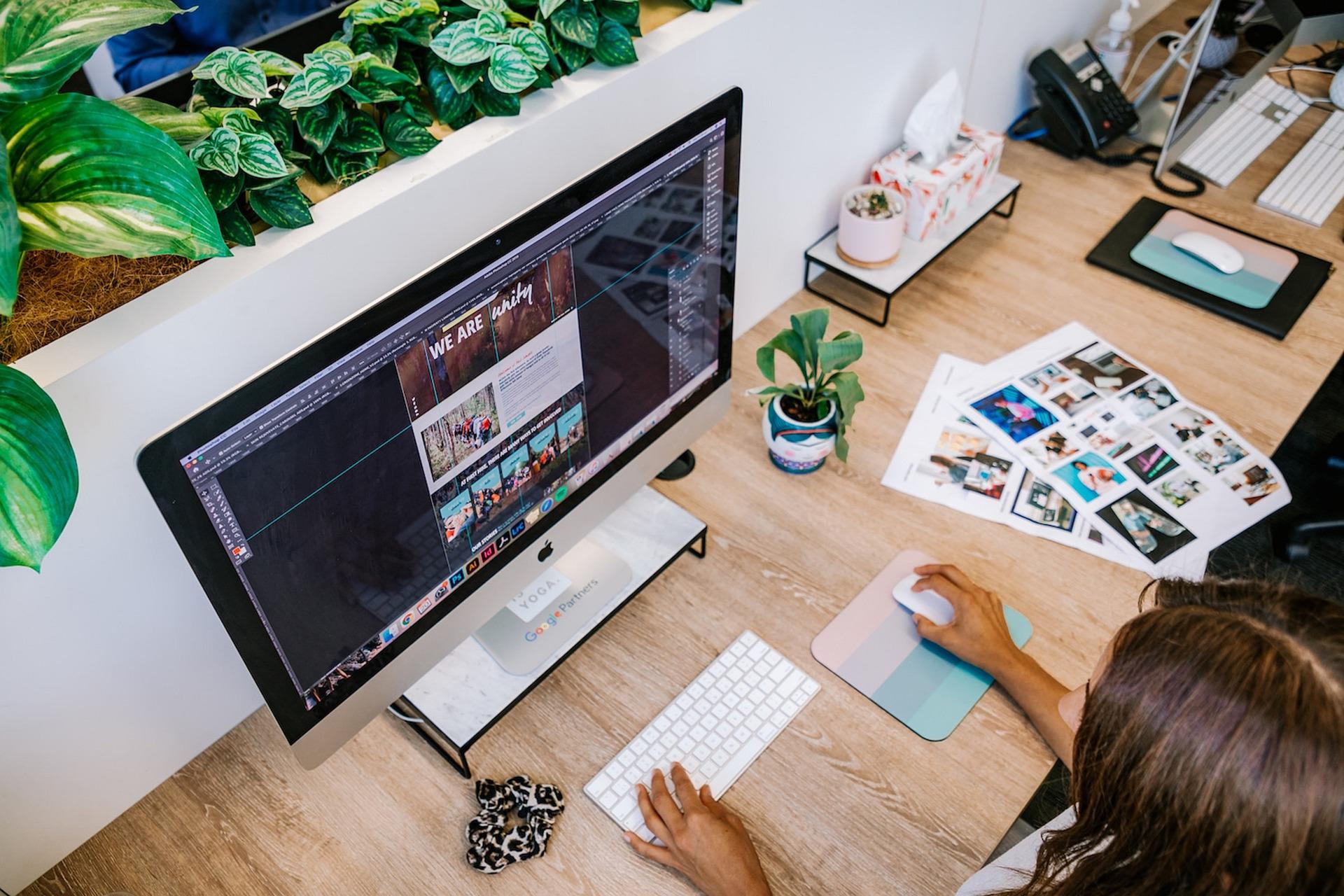 Where to look for a digital agency job in conservation tech
Vizzuality
Vizzuality is a digital agency based in Spain. They focus on providing digital services to organisations involved in climate change, biodiversity and equality. They offer services including sustainable supply chain management, data visualisation and analytical software builds, geospatial data expertise, digital storytelling and design of conservation solutions.
Vizzuality have contributed to digital projects involving important sustainability projects. They were involved in building the Global Forest Watch site to track deforestation. In 2016 Global Forest Watch was used to expose illegal deforestation in Peru. They were involved in building the data visualisation site for the Half Earth Project, a project led by the E.O. Wilson Biodiversity Foundation to set aside and protect half of the world's land for biodiversity. Vizzuality have also collaborated with Mongabay, to produce new tools for data-led environmental journalism and Restor, a platform aimed at land restoration led by the Crowther Lab. You can check out all of the projects that Vizzuality have worked on here
Vizzuality is a mid sized team consisting of Software Engineers, Scientists, Data Scientists, Project Managers, Designers, User Researchers, People Partners, Business Development and Digital Content Producers. They offer remote working if you live in either Spain, Portugal or the UK and can offer flexible and part time working arrangements. You can check out their latest jobs here and information about their benefits here
Octophin Digital
Octophin Digital is a digital agency based in the UK. They focus on developing digital technology for conservation and build websites, apps, games, interactive maps and CRM systems focusing on the wildlife conservation and environment sectors.
Octophin Digital built the new version of Wild Labs conservation technology community platform. They also worked with the Institute of Zoology to create a new database, interactive map and importer for thousands of species records for the National Red List. Octophin Digital also built the site for the citizen site project Visit Spring Alive and worked with Birdlife International and Fauna and Flora International on a rebuild of their Capacity for Conservation system. Other wildlife and conservation collaborations have been with the Angel Shark Project, the Conservation Leadership Programme, Colchester Zoo and Trillion Trees. You can check out a more detailed list of projects here.
Octophin Digital is a small digital agency comprised of interns, Frontend Web Developers and Python/PHP Developers. You can get an idea of some of the jobs that they have previously advertised by scrolling down the page and looking at closed job ads here.
Natural Solutions
Natural Solutions are a web and mobile digital agency based in France. They have a strong focus on biodiversity and build software solutions to maintain biodiversity, to enhance the restoration of degraded ecosystems and for citizen science and ecotourism.
Projects that Natural Solutions have built include an ecotourism app for nature trails and an app that inventories all of the trees in a city. Natural Solutions also created GeoNature, an Open Source web and mobile platform enabling biodiversity data management for national parks, NGOs and cities. Other tools they have created include GeoNature Atlas, at atlas that allows data visualisation of fauna and flora data, GeoNature Citizen, a tool that gamifies citizen science data collection and GeoPaysages, an open source tool that records the photography of and observation of landscapes.
Natural Solutions are a small team consisting of product owners, developers, data scientists and sales. They hire either in person at their Marseille office or remotely and you can check out their latest jobs here.
Natural Apptitude
Natural Apptitude are a digital agency based in the UK that specialise in making user-focused apps for environmental and socially focused projects. Some of their services include bespoke app development, web development, marketing and project management.
One of Natural Apptitude's core products is Coreo, a complete data collection platform for the ecology and conservations sectors. It is ideal for field surveys, academic projects or for general conservation or baseline projects. You can find more information about it here. Some of their other projects include PlantTracker, an app to help combat the spread of the UK's most problematic invasive, non-native plant species and Bugs Matter, an app for scientific assessment of the loss of insects in the UK.
Natural Apptitude are a small team of developers and designers. They hire remotely in the UK and you can checkout their current jobs here.
UN Environment Programme - World Conservation Monitoring Centre
While not a digital agency the UN Environment Programme in the UK does important work in data visualisation with biodiversity data. Their digital transformation team, a team of developers, data scientists and product managers works on sites like Protected Planet, Encore, Nature Commitments and Proteus Partnership. You can check out their current job openings here.